Developed by the small team of InnerSloth, Among Us for PC Windows was released in the greatest discretion in June 2018 on PC, iOS and Android. It will finally take two years for the game to forge a place of choice in the Twitch and Steam rankings. Its user-friendly and accessible concept makes it a popular pastime of global confinement. But is its popularity really legitimate?
Name
Among Us
Developer
InnerSloth LLC
Year of Launch
2020
File Size
698 MB
Supported OS
Android | iOS | Windows
Category
Search the killer
License
Free
In-App Purchases
View the listMIRA HQ Skin Bundle | $1.99
Remove All Ads | $1.99
Top Hat | $1.99
Polus Map Skins | $1.99
Mini Crewmate Bundle | $2.99
Hamster Pet Bundle | $2.99
1M Download Hat Bundle | $2.99
Brainslug Pet Bundle | $2.99
Stickmin Pet Bundle | $2.99
Police | $1.99
Language(s)
English
Store(s)
Google Play Store | App Store | Steam
Official Website
www.innersloth.com
Rating
Install Among Us for PC Windows using an Android emulator
BlueStacks and MEmu Play are famous Android emulators that work well with Windows and MacOS. With them, you can download and install Android and iOS applications on your computer and also use external hardware like your mouse and keyboard.
What's Among Us for PC concept make it popular?
In the vein of the Loups Garous de Thiercelieux, Among Us is based on an equally simple concept: on board a ship, one player (or more) designated as an impostor is responsible for killing the rest of the crew, busy carrying out tasks in different rooms. For each dead body found, or when suspicions grow, a meeting can be called to vote against the culprit(s). Playable online or locally, and from four to ten players, the small production of InnerSloth has everything of a title in which we would gladly accept to participate during an aperitif with friends.
An easy objective to assimilate
An easily assimilated main objective, simple controls and a common territory for mobile and PC: ingredients which, once mixed, make it possible to obtain a recipe which will work even with the least gamers, and which grants the title a completely popular legit. Note that Among Us for PC is only available in English, but basically all you have to do is follow the tasks indicated on the left of the screen, which point to rooms marked on the ground. If you join a public server, however, you will need to communicate in English with your international teammates. InnerSloth, however, indicated that a French translation was on the way.
Among us for PC is a game to enjoy with friends
The flavor of the game will necessarily depend on the people with whom you choose to participate. You are free to join a public session populated by strangers from all over the world by respecting their rules, or to organize your own from a private server but this first option is much less entertaining. Naturally, a foursome will have very little interest. If the number of friends at your disposal is lacking, you can always complete your small gang by switching to public once in the lobby. On the other hand, it is difficult not to mention the frequent server bugs which often prevent some from joining the party, in a completely unexplained way.
Voice chat is necessary
First shortfall of the game: the absence of an integrated voice chat which will have to be anticipated by the organization of a discord server or a third-party communication platform. Debating the identity of the impostor orally will necessarily be more engaging than exchanging a few feelings typed on the keyboard via the text chat available. In such a game, the mode of communication drastically influences the general atmosphere.
Discover the funny gameplay of Among Us for PC
If every player is discovering Among Us for the first time, getting started can take a few games to grasp all its intricacies and perfect their strategies without external documentation. As an Imposter, you will need to learn to be stealthy using air vents (your method of fast travel), simulate completing tasks, locking doors at the right time and subtly mastering the art kill and sabotage. As an innocent, it will be wise to know that everyone has the same tasks to perform, that some trigger visual animations, or that the security room houses surveillance cameras. The game menu lets you access a Freeplay mode, which offers to browse the map alone to accommodate places, before entering the deep end.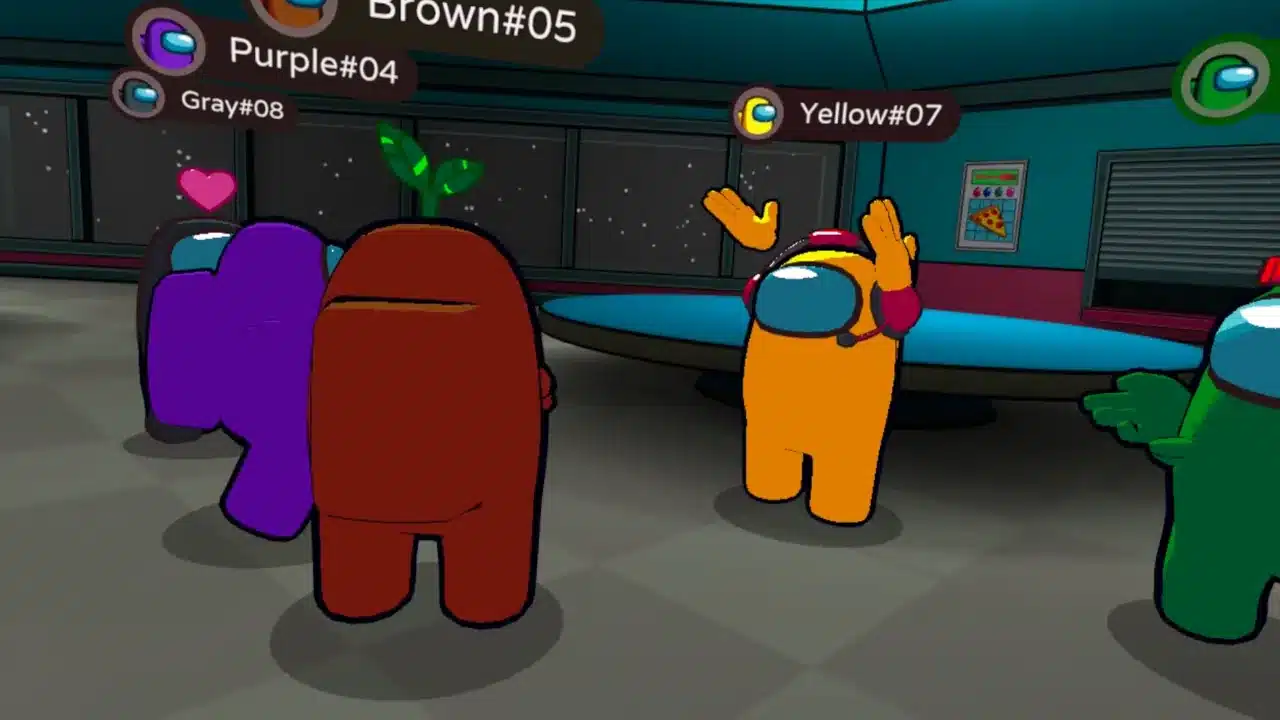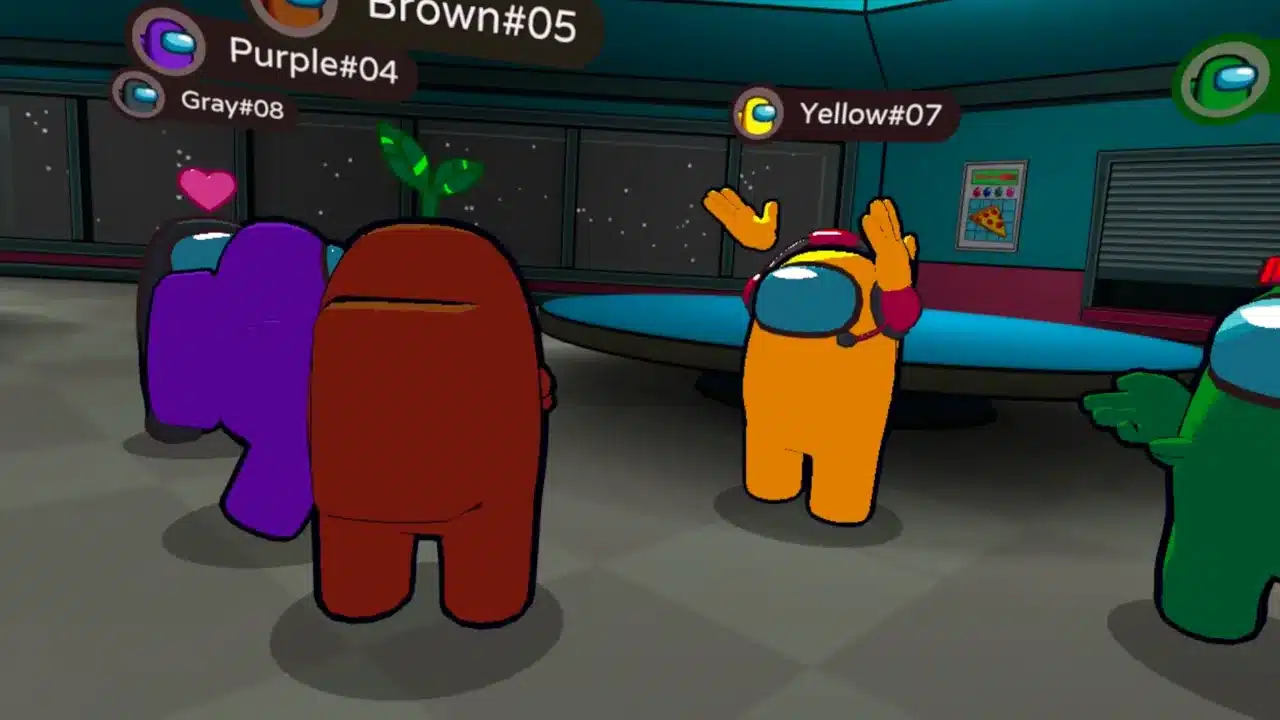 The best piece of the cake goes to the impostor
It won't take long to realize that it's much more fun to play the imposter than the innocent. The latter have, in addition to the mission of unmasking the culprit, that of each carrying out all the tasks listed. This is one of the two possible methods to win a game, and the one that remains the least accomplished. On our side, victory has always been achieved only by flushing out an overly indiscreet impostor or bad actor.
sabotage the ship
Also, swiping your card every time in the admin room, tirelessly connecting the same wires, or dragging each dead leaf into the dumpster can become boring if you take on the same role too often. The tasks are very basic, although making them more complex would probably distract us from our main objective. The required time.
to accomplish them remains a secondary issue to take into account: some, such as file transfer, will take you enough seconds to wonder if the player to your left will not take the opportunity to kill you. Ultimately, the interest of the game for non-imposters could gain in depth. Why, like the Loups Garous de Thiercelieux, not offer a few new additional roles? Similarly, when an innocent is killed, he becomes a ghost and remains free to roam the map completing his tasks, in deep silence. Couldn't we give him a few more powers? Know that these are questions that the developers, themselves, have said they take into account.
Varied parts will get boring out
To vary parts that are too boring, adjustments are fortunately offered. For example, it is possible to switch to anonymous votes, modify the range of vision of the innocent, the speed of movement, the cooldown of the Kill action, or even the number of tasks to be performed. If several imposters are on board, you can also choose not to reveal their identity until the very end of the game.
Pros
Cons

✓

A generator of good times with friends…

✗

… in loss of interest between strangers.

✓

A fun concept using an external vocal

✗

Many server bugs

✓

Accessible to as many people as possible

✗

Quickly redundant parts

✓

The cross platform

✗

No margin of progress
Alternatives to Among US for PC Windows
Top of the list is nothing like this addictive chase game. Murderous Pursuits immerses you in a dark and mysterious atmosphere – as if you were in a horror movie. Your mission is simple, identify the imposters and eliminate them if you want to survive.
In this challenging online game, you have to choose your side between werewolves or villagers. Players must fight to survive or hunt down the killer.
This game is perfect during Wifi outages. Download No One Escape and play the role of murderer or victim. You can also play with your friends in multiplayer mode, once you have unlocked the maps online.
Are you passionate about puzzles? Here is a tricky puzzle game that you can try to solve with your spouse or friend. Protect your character and complete all levels to win.
Hide Online action game is the online version of hide and seek game. Players have to hide as props, in different rooms. To start, you must choose to be the hunter or the prop.
In CrashLands you will fight and tame alien beasts, craft resources into menacing weaponry, befriend the outlandish locals, and go toe-to-chin with a world-domineering maniac.
Frequently asked questions about Among Us
Where can I play Among Us for PC Windows?
You can play Among Us for free on your Android or iOS smartphone. This game is also available on other platforms like PC, Xbox, PlayStation and Nintendo Switch.
Why use Among Us?
Among Us is the unexpected game of the start of the 2020 school year. Indeed, this game has existed since 2018, but it had never been talked about so much, and yet it is not even translated into French. Fans of multiplayer games will find a cooperative operation that should be of great interest to them.
What age Among Us is suitable for?
Among Us is an engaging and social game, and it can be a fun way for kids to connect with friends. The Apple Store suggests Among Us is appropriate for kids aged nine and up, due to infrequent cartoonish violence and horror themes.
Is Among Us free on PC?
While the game is free for Android, you need to purchase the App on Steam if you wish to play on PC.
Conclusion
Among Us can definitely provide you with pleasant evenings of manipulation and treachery among friends. It has ingredients that will appeal to the greatest number with an already popular concept. However, the formula risks running out of steam quickly if it does not incorporate new features. Let's also hope that the developers come to grips with the particularly annoying server bugs. The margin for progress is wide, and there is no doubt that InnerSloth will be able to develop the game by honoring the proposals it provides for us.