If you are interested in paranormal investigations and desire to be a ghostbuster, perhaps you will enjoy playing Phasmophobia for PC. This game is an online multiplayer game where you can team up with your friends and hunt down ghosts by investigating and collecting clues. Here we will show you some of the best features of Phasmophobia and some alternatives you could enjoy.
| | | | |
| --- | --- | --- | --- |
| Name | Phasmophobia | Developer | Kinetic Games |
| Year of Launch | 2020 | Processor | Intel i5 Gen. 8 | AMD Ryzen 5 2600 |
| Graphic Card | Nvidia GTX 1060 | Radeon RX 5500 | Memory | 8 Go |
| File Size | 14 Go | Supported OS | Windows |
| Category | Horror | Price | $13.99 |
| Language(s) | English | Spanish | Portuguese | Hindi | Arabic and 21 more. | Store(s) | Steam |
| Official Website | www.kineticgames.co.uk | Rating | |
Download and install Phasmophobia for PC using Steam
Steam provides access to most computer games and you can use it to play Phasmophobia.
Here is how to download Phasmophobia for PC via Steam:
Go to the official Steam website and sign into your account.
Search for Phasmophobia.
Click the

Add to Cart

button to purchase the Phasmophobia game.
Complete the purchase and follow the on-screen instructions to install it.
Click the game icon to launch Phasmophobia after installation.
Features of Phasmophobia for PC
Contract
The fundamental element of Phasmophobia is the contract. A contract is a job assigned to you to investigate and hunt down ghosts. You will be given a contract once you enter the lobby, on which you can select different maps and levels of difficulty. Once you have chosen your contract, each player can start their investigation. Every time you complete a contract, you earn rewards. The rewards increase as your level rises. The tools you unlock with these rewards can then be used to investigate other contracts or to navigate more challenging levels.
Ghosts
Ghosts are the center of attention in Phasmophobia. As of now, the game contains at least 24 different types of ghosts. Each ghost in Phasmophobia has a distinct set of qualities. Each of them possesses unique skills and a separate personality. To correctly identify and capture the ghosts in this game, you will spend most of your time looking into some of these traits. Here, you can interact with the ghost using numerous pieces of equipment and evidence. Additionally, ghosts can also interact with you to bother you or even make an attempt to kill you when you try to hunt them down in their environment.
Maps
You can visit several different maps on Phasmophobia to complete a contract. Before starting your ghost-hunting expedition, you must choose the location you want to investigate. You can pick a map with lots of locations on it for your investigation. Once you collect a door key, you can enter the location to begin investigating the ghosts. Each map comes with five randomly selected weather conditions. There are currently 12 different maps in the game. These are divided into three categories, each containing eight small maps, three medium maps and one large map.
Equipment
To accomplish tasks or investigate ghosts in the area, Phasmophobia has many pieces of equipment available. Equipment can be purchased with the money you receive once you successfully finish a contract. To get you started, free equipment is provided at the beginning of each contract. You will lose every piece of equipment you have acquired if you die while conducting the investigation. If you successfully finish a contract without using the equipment, it's automatically returned so it can be used again. If you survive the investigation, you won't need to buy the equipment again.
Cursed Possessions
In Phasmophobia, there are six different cursed possessions, all of which are supernatural and potent items. These can be used to interact with ghosts or make them appear in front of you if you are having trouble finding them. Possessions can reveal important information about ghosts but there is a risk involved. It's not necessary to use these items in order to complete a contract. However, it can give you the drive to investigate and find ghosts, which undoubtedly increases the thrill of playing this game. While many of these possessions can make the ghost even more furious, a select few can also have some beneficial effects.
Alternatives to Phasmophobia for Windows
In the 3D horror game Pacify is a good to go. In this game you can explore different types of ghosts either by yourself or with a group of friends. There are three different versions of this game and the gameplay is quite similar to other supernatural video games. It allow you to catch various ghosts with the help of in-game items that are included in Pacify. This game has gained immense popularity thanks to many YouTubers who often stream the game on the platform. Although the plots of each Pacify version differ, they all share a similar objective. You will surely be thrilled by the unique characters and ghosts in each plot. Furthermore, Pacify offers different endings in each of its iterations, giving you the option to decide how you want the game to end.
This is a fantastic substitute for Phasmophobia, which draws its inspiration from the myth and legend of Japan. You will play a character in GhostWire: Tokyo who possesses supernatural abilities to battle the ghosts that have overtaken the city of Tokyo. You won't have any trouble getting started in this game if you have previously played any first-person action and open-world games. It adopts the same strategy of virtual world exploration while using advanced graphics. The ghosts can be triggered and mutilated using various tools. Throughout the game, you will also be assisted by a couple who will help you to complete various challenges and objectives.
In this puzzle-solving adventure game, you and your friends assume the role of a group of teenagers. In order to save a town that turns evil and haunted at night, you  must work together to solve a paranormal mystery in the Blackout Club. The best feature of this game is how well-made the sound effects are and how suspenseful the graphics can be. The storyline of this game is very mysterious to begin with, which can give you the impression that anything could happen at any time. Try this alternative and wait for the plot to pick up the pace if you want a thrill that might make you feel a little scared.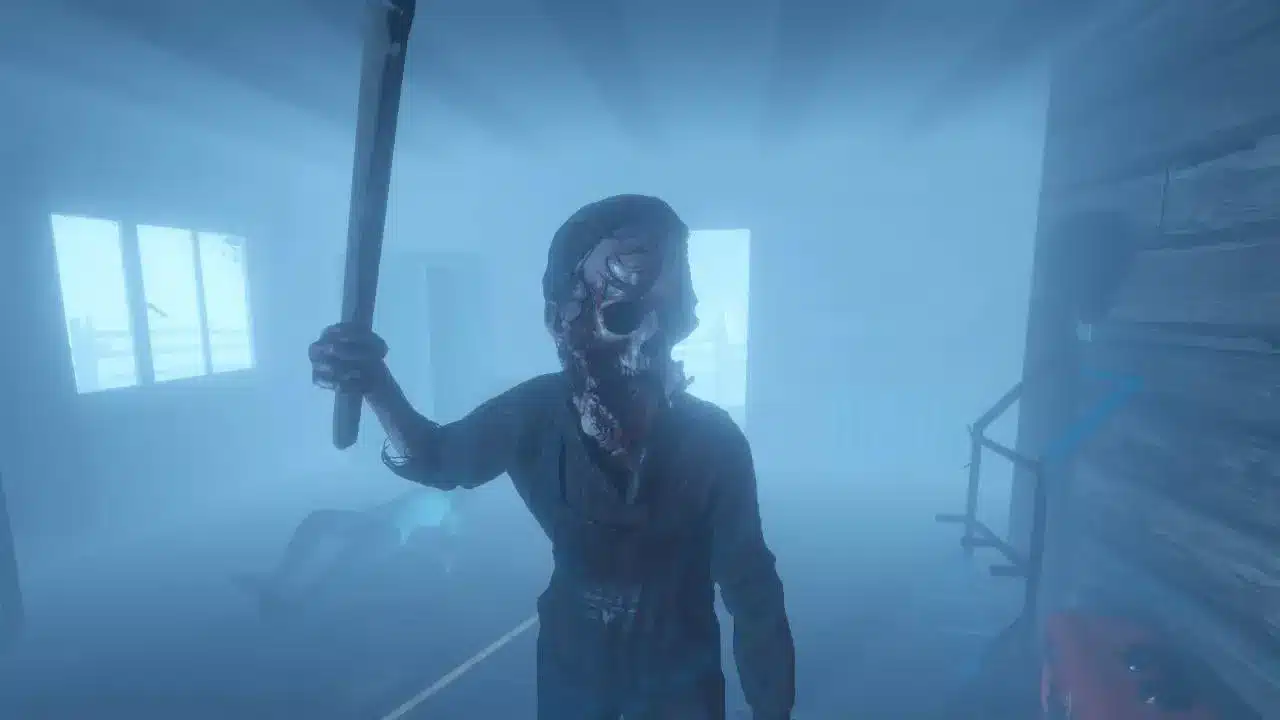 Frequently asked questions about Phasmophobia for PC
What's Phasmophobia for PC?
Phasmophobia is a multiplayer ghost-hunting game where you and your team investigate various maps with the help of numerous pieces of equipment at your disposal.
Where can I download Phasmophobia for PC?
For now, Phasmophobia can only be downloaded from the Steam Store.
Is Phasmophobia for PC a real phobia?
Phasmophobia is a disorder where a person has a persistent and intense fear of ghosts. This is a phobia that falls under the umbrella of anxiety disorders and is often caused by experiences in early childhood. However, it can also be a learned behavior or caused by genetic.
Where can I buy Phasmophobia for PC?
Phasmophobia can be purchased from the Steam Store for $13.99.
Can I play Phasmophobia for PC online?
Yes, Phasmophobia can be played online as it is primarily a multiplayer game that allows you to team up with 4 players.
Is Phasmophobia ever coming to console?
Although there is still no confirmation date, the developers have already confirmed that Phasmophobia would also be available on gaming consoles such as Playstation and Xbox.
Can you get Phasmophobia for PC?
Phasmophobia is a 4 players horror game where you can hunt down various ghosts with the equipment at your disposal. In this game, you can team up with your friends or even go solo on your quest to bust the ghosts. As of now, this game is only available for PC users as an early access game on Steam.