If you are looking for a fun free-to-play first person shooter game, you must definitely check out Valorant for PC. This team-based multiplayer game allow you to play various characters jobs and is focused on tactical gameplay and teamwork. Here we will show you all the best features of Valorant for Windows and some popular alternatives similar to this game.
| | | | |
| --- | --- | --- | --- |
| Name | Valorant | Developer | Riot Game |
| Year of Launch | 2020 | Processor | Intel i3 Gen. 4 | AMD Ryzen 5 1600 |
| Graphic Card | Nvidia GTX 1050 | Radeon RX 570 | Memory | 4 Go |
| File Size | 20 Go | Supported OS | Windows |
| Category | FPS | License | Free to Play |
| In-App Purchases | Online Shop | Language(s) | English | French | German| Spanish and 10 more. |
| Official Website | www.playvalorant.com | Rating | |
Features of Valorant for PC
Valorant is a first-person tactical shooter game developed and published by Riot Games. The game is known for its unique blend of strategic gameplay and intense action, as well as its wide range of characters known as agents.
Agents
One of the standout features of Valorant is the multi cast of agents. Each agent has unique abilities and skills, allowing players to choose the one that fits their gameplay. Some agents excel at close-range combat, while others excel at long-range sniping.
Objective-based gameplay
Valorant also emphasizes teamwork and collaboration. The game features objectives-based gameplay, with teams competing to complete objectives such as planting or defusing bombs or securing areas of the map. This kind of gameplay encourages players to communicate and work together in order to success. The game also features voice chat and other communication tools to make teamwork more easy.
Loadouts
One of the best features of Valorant is the customizable loadouts and weapons. Each match begins with players purchasing weapons and abilities, allowing them to tailor their loadout to their preferred playstyle. This adds an extra layer of strategy to the game, as players must carefully consider their purchases in order to work well with the team.
Ranked Mode
Another key feature of Valorant is its ranked mode. This mode allows players to compete against others of similar skill levels and climb the ranks to become the best in the game. The ranked mode also has leaderboards feature, so players can see how they stack up against the competition.
In-game currency
In addition to its core gameplay, Valorant also offers a wide range of cosmetic items that can be purchased with in-game currency or real money. These items include skins for weapons and agents and other cosmetic items such as sprays and emotes. This allows players to show off their personal style and express themselves in the game.
Maps
The maps in Valorant are highly detailed and offer a variety of environmental interactions. Players can take advantage of cover, heights and other elements of the map to gain an advantage in combat.
Spectator Mode
Valorant also offers comprehensive replay and spectator modes, allowing players to review their matches and learn from their mistakes. This is a valuable tool for players looking to improve their skills and compete at a higher level.
Anti-cheat system
Valorant takes anti-cheat measures seriously. The game uses a combination of hardware-based and software-based solutions to prevent players from using hacks or other unfair tactics. This ensures that the game remains fair and enjoyable for all players as it offers a unique and exciting blend of tactical gameplay, diverse characters and competitive ranked modes. Its focus on teamwork, customization and fairplay makes it a compelling experience for players of all skill levels.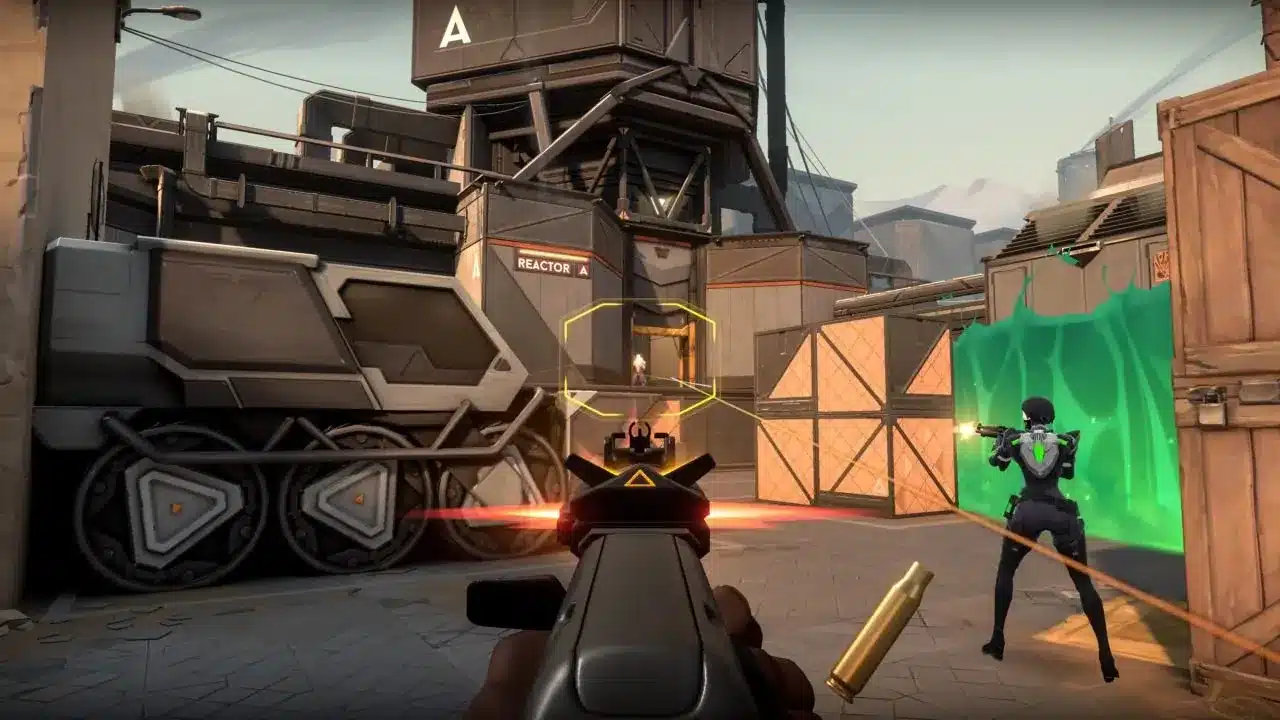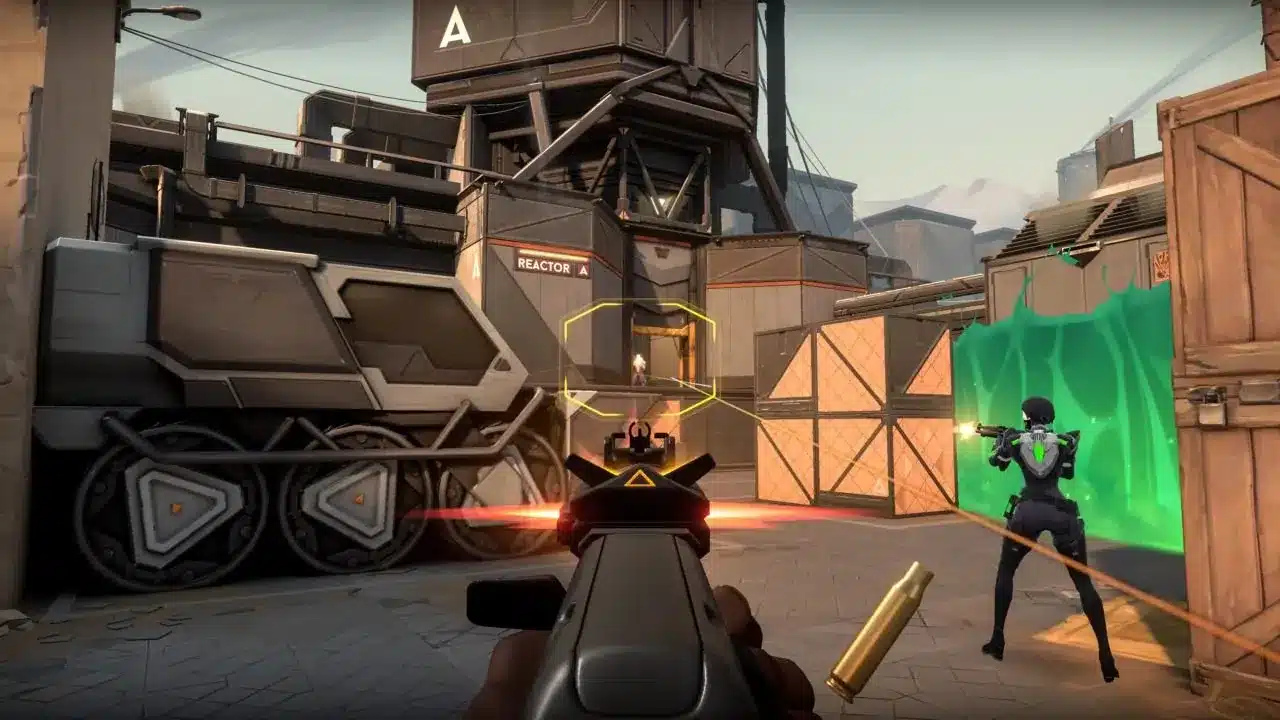 Alternatives to Valorant for PC Windows
Counter-Strike: Global Offensive, also known as CS:GO, is a first-person shooter video game developed by Valve Corporation and Hidden Path Entertainment. The game was released in 2012 and has since become one of the most popular competitive esports games, with professional teams and players participating in various tournaments worldwide. In CS:GO, two teams the terrorists and counter-terrorists, compete objectives such as planting or defusing bombs or rescuing hostages. The game features a wide range of weapons and tactical abilities, making each match intense and exciting.
Apex Legends is a popular battle royale game developed by Respawn Entertainment and published by Electronic Arts. The game was released in February 2019 and has since gained a large player base. In Apex Legends, up to 60 players compete against each other to be the last person or team standing. The game is set in the same universe as the Titanfall series and features a cast of unique characters with their own abilities. Apex Legends has received positive reviews for its gameplay and innovative features, such as the ability to revive fallen teammates.
Team Fortress 2 is a team-based first-person shooter developed and published by Valve Corporation. The game was first released in 2007 as part of the Orange Box compilation. In Team Fortress 2, two teams compete against each other to complete various objectives, such as capturing a control a point or escorting a payload. The game features have unique art style and a wide variety of character classes, each with its own strengths and abilities. Team Fortress 2 has received critical acclaim for its vibrant graphics, character design and addictive gameplay. It remains a popular choice among players and has a dedicated competitive scene.
Call of Duty: Warzone is a popular first-person shooter game that was released in March 2020. The game takes place in a post-apocalyptic version of Verdansk, a fictional city in the Middle East. Players can choose to play as either a U.S. Special Forces team member or a Russian Spetsnaz unit. The game features a battle royal mode, where players must scavenge for weapons and supplies to survive against others. Call of Duty: Warzone has gained a large following due to its intense gameplay and fast-paced action.
Frequently asked questions about Valorant for PC
Is Valorant for PC free?
Yes, Valorant is a free-to-play game on PC. It was released in 2020 and is available for download on the game's official website.
How many GB take Valorant for PC?
The overall size of Valorant is between 16 and 20 GB, depending on how many files you choose to download.
Can Valorant be played on PC?
Yes, Valorant can be played on PC and is free to download on Windows.
Can Valorant for PC run on 4GB RAM?
Yes, Valorant can run on a computer with 4 GB of RAM. However, keep in mind that 4 GB of RAM is the minimum requirement to run the game, and you may need more RAM to run the game smoothly and at higher settings.
Can 1GB RAM run Valorant for PC?
No, Valorant can't run on a computer with only 1 GB of RAM. The minimum system requirements to run Valorant on a computer are 4 GB of RAM, a 64-bit operating system and a processor that is at least an Intel Core i3 Gen 4.
Can I get Valorant for PC?
Yes, you can get Valorant on PC without a problem. This game has gained a large player base since its release and is considered to be one of the most popular and competitive e-sports games today. You can download Valorant on your computer from the official website. However, make sure your device has  the minimum requirements (mentioned above) to play this game smoothly on your computer.
How to download and install Valorant for PC Windows?
Open any web browser on your computer and visit the official website of Valorant.
Click the Download button to download the Valorant software on your computer.
Finish the installation process after downloading the Valorant software.
Click on the Valorant application icon to run it on your PC after installation.